your information is important to us
Free USA Shipping
Enjoy Free Ground Shipping to All 50 States in the USA
Shop Safely
We Employ SSL Encryption to Keep You & Your Info Secure
Gift Wrap
Complimentary Gift Wrap for Items Over $200
Made in the USA
Proudly American Made and Responsibly Sourced
We never store your credit card information.
Stone Symbol accepts the following credit cards for online purchases: AMERICAN EXPRESS, MASTER CARD, VISA, and DISCOVER CARD.
Credit Cards: Your credit card is charged in realtime at the time you complete your purchase online. For higher ticket items it may be necessary to contact your credit card company to approve charges over your credit limit.
Sales Tax
Sales tax is added to your order based on the shipping address. Sales shipped to California are subject to CA sales tax.
Copyrights and Trademarks
All content and materials on the Site, such as logos and photos is owned, controlled, or licensed by Stone Symbol and it's partners and protected by the USA and international copyright laws. Any other use, including the reproduction, modification, distribution, transmission, republication, display or performance, of the content of the site, is prohibited.
All trademarks, logos, service marks, and trade names are proprietary to Stone Symbol or other respective owners that have granted the Site the right and license to use such intellectual property.
Privacy Policy Updated September 2022
Our Commitment to Your Privacy
Stone Symbol respects and values the privacy of our customers. Stone Symbol utilizes several measures to maintain the safety of your personal information. All information transmitted through the website is stored on a secure server. We use a combination of physical and electronic security and encryption technologies to protect your information from unauthorized access, use, or disclosure.
The Information We Collect
This notice applies to all information collected or submitted on the Stone Symbol Designs website. On some pages, you can order products, make requests, and register to receive materials & information. The types of personal information collected at these pages are Name, Address, Email address, Phone number, and Credit/Debit Card Information.
At various Stone Symbol website locations, it is possible to provide information about individuals other than yourself. For example, should you wish to order and send a product to another recipient, you will need to submit that individual's address and contact information. Information requested in these instances is Name, Address, Phone number, Email address.
The Way We Use Information
Information we acquire about customers placing an order is only used to complete that order. This information is never made available to outside parties except when necessary to complete that order.
We will utilize nonspecific information to further improve the design and function of our website. For example, we may provide advertisers with the number of individuals who have visited our website. We may further inform an advertiser with information as to how many men or women visited our website. Of this information provided advertisers, non will be of the kind that could possibly identify an individual visitor to our website. We will never knowingly allow personal information, acquired through our website, to be shared with anyone outside of Stone Symbol without first providing our customers with the ability to opt-out or prohibit that information from being shared.
Cookies
"Cookies" are small files that are stored on a user's computer. They are designed to hold a modest amount of data specific to a particular client and website and can be accessed either by the web server or the client computer. The cookie transmits this information back to the Web site's computer. Should you want to be informed of a "cookie" is placed on your computer, you can set your browser to warn you and thereby prevent it from happening.
We utilize "cookies" in the following ways:
To learn how our visitors, as a whole, navigate our website, so we can make our website more user friendly.
You do not have to accept the installation of "cookies" onto your computer to access the Stone Symbol website.
Links to Other Web Sites
Occasionally, additional software may be made downloadable to our visitors and users. If this software is available from other websites, it is important to know that the privacy policies of these other websites may be different from those of Stone Symbol. We feel it is important for you to investigate these differences to fully protect yourself when accessing a website other than Stone Symbol.
Our Commitment to Data Security
In the interest of preventing unauthorized access, maintaining the accuracy of data and to ensure the correct use of information, we have put in place appropriate physical, electronic, and managerial procedures to safeguard and secure the information we collect online.
Providing security for the personal information you submit via our Site is of the utmost importance for Stone Symbol. We use Secure Socket Layer (SSL) encryption for information you may send electronically. Please be aware, however, that no transmission of information via the Internet can be entirely secure. You should, therefore, always use caution when submitting personal information online. We take commercially reasonable steps to provide security for your information once we receive it.
Our Commitment to Children's Privacy
Protecting the privacy of the very young is especially important. For that reason, we never collect or maintain information at our website from those we can determine are under 18.
How You Can Access or Correct Your Personal Information
It is possible to access all your personally identifiable information that we collect online and maintain by accessing your account via your online personal account. This procedure is in place to better safeguard your information.
To protect your privacy and security, we will also take reasonable steps to verify your identity before granting access or making corrections.
Changes to this Privacy Statement
If we change this privacy statement in ways that affect the personally identifying information we have collected through our site, we will post those changes in this space and advise you of choices you may have as a result of those changes.
What we collect and store
While you visit our site, we'll track:
Products you've viewed: we'll use this to, for example, show you products you've recently viewed
Location, IP address, and browser type: we'll use this for purposes like estimating taxes and shipping
Shipping address: we'll ask you to enter this so we can, for instance, estimate shipping before you place an order, and send you the order!
We'll also use cookies to keep track of cart contents while you're browsing our site.
When you purchase from us, we'll ask you to provide information including your name, billing address, shipping address, email address, phone number, credit card/payment details and optional account information like username and password. We'll use this information for purposes, such as, to:
Send you information about your account and order
Respond to your requests, including refunds and complaints
Process payments and prevent fraud
Set up your account for our store
Comply with any legal obligations we have, such as calculating taxes
Improve our store offerings
Send you marketing messages, if you choose to receive them
If you create an account, we will store your name, address, email, and phone number, which will be used to populate the checkout for future orders.
We generally store information about you for as long as we need the information for the purposes for which we collect and use it, and we are not legally required to continue to keep it. For example, we will store order information for XXX years for tax and accounting purposes. This includes your name, email address, and billing and shipping addresses.
We will also store comments or reviews if you choose to leave them.
Who on our team has access
Only designated members of our team have access to the information you provide us. For example, both Administrators and Shop Managers can access:
Order information like what was purchased, when it was purchased and where it should be sent, and
Customer information like your name, email address, and billing and shipping information.
Our team members have access to this information to help fulfill orders, process refunds and support you.
What we share with others
We share information with third parties who help us provide our orders and store services to you; for example USPS, UPS, PayPal, and Square.
Payments
We accept payments online through PayPal. When processing payments, some of your data will be passed to PayPal, including information required to process or support the payment, such as the purchase total and billing information. Please see the PayPal Privacy Policy for more details.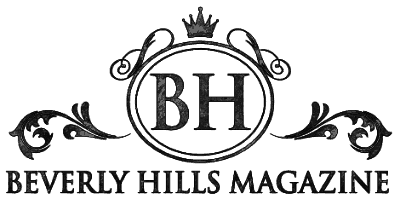 "Her collection, for both men and women, transcends time. Stone Symbol Jewelry is a piece of history you can wear today. It is simply eternal elegance."
BEVERLY HILLS MAGAZINE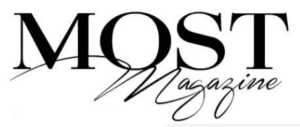 "Read the Interview with Doriana Richman - Founder and CEO of Stone Symbol Jewelry."
MOST MAGAZINE

"Doriana designs each unique piece of her fine jewelry with a highly-polished, antiqued degradation surrounded by history and intrigue."
FABFASHIONFIX MAGAZINE

"Living life in the fast lane as one of the entertainment industry's top Automotive Advertising stunt drivers, Doriana Richman has embarked on a new creative journey as a jewellery designer."
Benchpeg

"Beyond its obvious physical beauty, Stone Symbol shares a message of unity, peace, and spiritual growth. The collection is of timeless design, created exclusively with precious metals and handcrafted in the USA."
JETSET MAGAZINE