Free Shipping to
all 50 States
Free USA Shipping
Enjoy Free Ground Shipping to All 50 States in the USA
Shop Safely
We Employ SSL Encryption to Keep You & Your Info Secure
Gift Wrap
Complimentary Gift Wrap for Items Over $200
Made in the USA
Proudly American Made and Responsibly Sourced
Enjoy complimentary USA ground shipping to all 50 States on all our products ordered online.
Currently, we only ship to addresses within the United States and do not ship internationally.  All orders are shipped in one to four weeks, depending on availability. We reserve the right to consign with the ground carrier of our choice to ensure your order arrives as ordered. Items ordered together may not always ship together.
Please note that given the current health crisis, it may take longer than usual for your order to be shipped and delivered. We thank you for your understanding and patience.
Please note for security reasons, all orders ship with an "Adult Signature Required" at delivery.  This requires a designated representative over 18 years of age to sign for and receive your order.  If no-one is available to sign, the carrier will leave a note with further instructions. If delivery is not possible, the package will go back to our warehouse in California, and your purchase will be refunded back to its original method of payment less any restocking or shipping fees.
At this time, Stone Symbol will only accept delivery addresses within the United States of America, the 50 states located therein, and the District of Columbia. Please note that Stone Symbol does not ship to PO Boxes, APO/FPO addresses, UPS pick-up locations, and hotels.  For security reasons, we do not allow the rerouting of packages (even to a UPS hold for pickup locations).
Although unlikely, should your order arrive damaged in transit, shipped incorrectly, or defective, please contact our Customer Service at (310) us within 72 hours of receipt. Photos documenting defects or damage are required to process returns.
We recommend you inspect your package for damage or tampering before signing and accepting it.
Enjoy Complimentary Gift Wrap on all orders over $200.00.
Our packaging is already gorgeous, but we love to "gild the lily," so we offer Gift Wrap Services on any item valued at over $200.00.  Anniversary or birthday gift? Stone Symbol has you covered with our striking Gold and Black premium paper and ribbon.
To order Gift Wrapping, just write "GIFT WRAP"  in your order notes.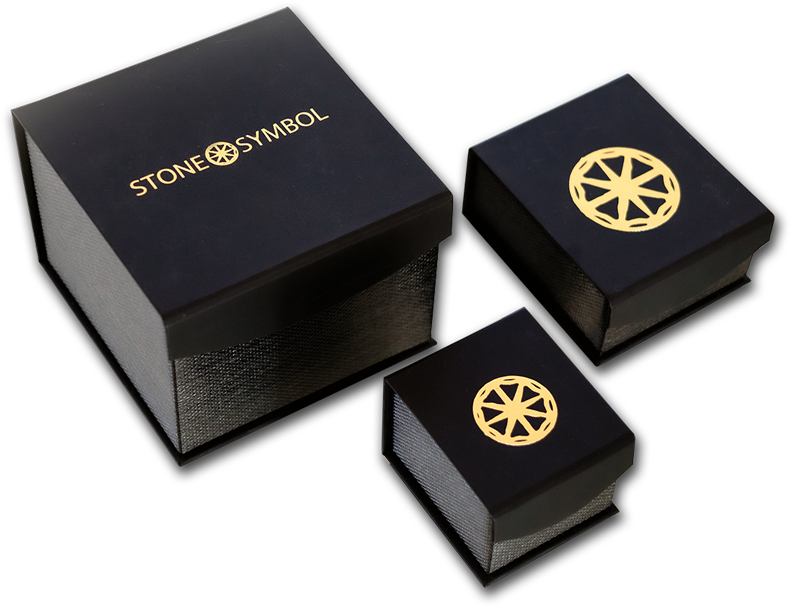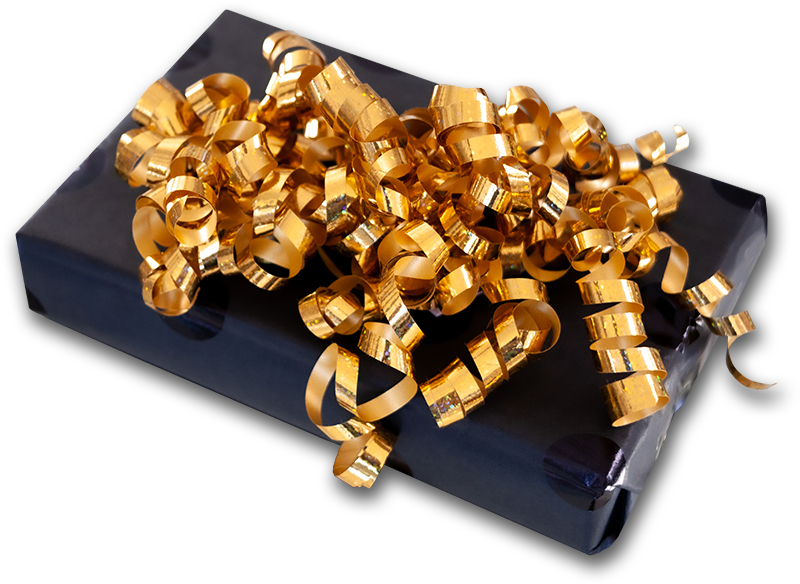 Jewelry purchased through this website is accepted for refund or exchange if returned to our customer service center within 15 days of receipt.
Returns for any reason other than incorrectly shipped, defective, or damaged in transit shall be sent back to Stone Symbol at the expense of the consumer.
To initiate a return, please contact Customer Service at (310) 480-5302 to request a Return Authorization Number (RAN). This number is required prior to returning any Stone Symbol product.
Your order must be returned in a new and unused state, in the original box with original protective materials in place, accompanied by a copy of the sales receipt. Be sure to write your RAN # on your included receipt.
We strongly suggest you ship your return insured for the full purchase price in the event your package is lost or damaged in transit and Keep note of your return tracking number. Stone Symbol will not be responsible for loss or damage of return shipments.
An approved, refund, exchange, or credit shall be refunded within ten days (less any shipping, handling, or restocking fees) after a successful inspection of returned product.
Please note that all returns and exchanges are subject to a quality assurance inspection process before they are accepted. Stone Symbol cannot accept returned products that have been worn, used, altered in any way, or damaged.
We reserve the right to refuse the return of any item that does not meet the above return requirements as determined in our sole discretion.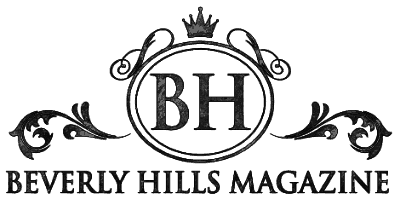 "Her collection, for both men and women, transcends time. Stone Symbol Jewelry is a piece of history you can wear today. It is simply eternal elegance."
BEVERLY HILLS MAGAZINE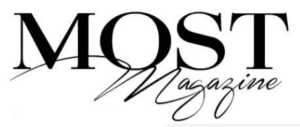 "Read the Interview with Doriana Richman - Founder and CEO of Stone Symbol Jewelry."
MOST MAGAZINE

"Doriana designs each unique piece of her fine jewelry with a highly-polished, antiqued degradation surrounded by history and intrigue."
FABFASHIONFIX MAGAZINE

"Living life in the fast lane as one of the entertainment industry's top Automotive Advertising stunt drivers, Doriana Richman has embarked on a new creative journey as a jewellery designer."
Benchpeg

"Beyond its obvious physical beauty, Stone Symbol shares a message of unity, peace, and spiritual growth. The collection is of timeless design, created exclusively with precious metals and handcrafted in the USA."
JETSET MAGAZINE